Access the complete CIO Toolkit for valuable resources to help you define, develop, and execute a chatbot strategy with quantifiable results for any industry or enterprise function.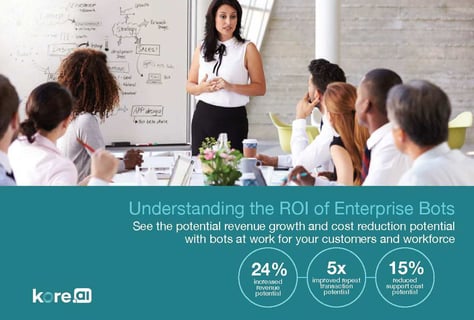 The ROI Potential of Enterprise Bots (Overview)
Understanding bots means seeing the entire picture – what they can do, how they're built, and the practical use cases from a direct-to-consumer and workforce perspective. With a full view, you can better visualize the unique revenue growth and cost reduction potential of bots, and determine the best course of action for your enterprise. See real world examples in our ROI eBook.