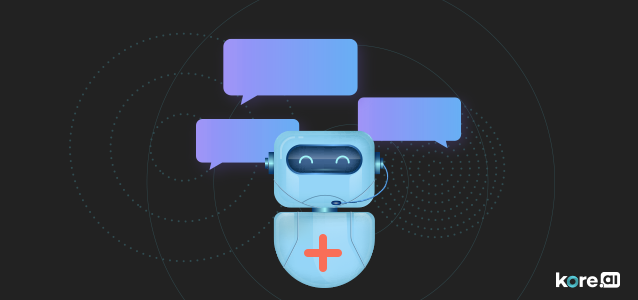 Request Contact for Healthcare
Enhancing the patient experience with Conversational AI!
The healthcare industry has spent billions of dollars on healthcare information technologies, resulting in over 20-30 different programs at any medical centre to deliver patient care. This has produced data silos, resulting in a severe challenge for providers in getting access to the bigger picture. Even if the information can be made useful, making it readable and relevant to physicians and patients is an immense challenge.

Bots enhance the digital healthcare experience by turning one-size-fits-all interactions that patients are used to, into conversational and personalised engagements. Bots grant patients convenient access to support – beyond business hours, secure communication when they need it, and more control over their overall health and wellness updates.

Request a demo to understand the patient and provider outcomes that can be made possible if we leverage text and voice-based bots to navigate application and information silos. Healthcare bots allow caregivers to take faster and better decisions, and also put self-service capabilities within the easy reach of patients.
Take the first step in digital transformation and conversational AI by leveraging the power of chatbots. Fill in the form and our experts will get in touch with you as soon as possible.