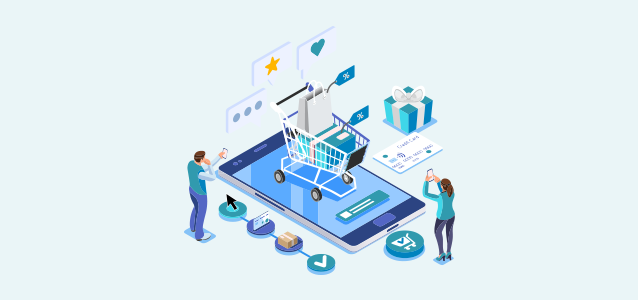 Request Contact for Retail
Transform the Retail Experience with Conversational AI!
In an increasingly connected society, keeping shoppers digitally engaged and happy is more important than ever. For retailers with store-fronts, it's also critical to driving traffic into stores for relevant shopping experiences. Alternative players are popping up every day, scooping up both online and in-store business. Bots are a way for you to move out of "keep-up" mode and get ahead of the competition.

The retail workforce also faces challenges in inventory management, IT support, marketing, and sales. Bots keep you out of the endless cycle of spending to build more custom apps and websites to integrate disparate data silos to meet the needs of today's workforce.
Get in touch for a free platform demo around omni-channel use cases such as 24/7 customer service, order processing, in-store shopping assistance, shipping information, holiday marketing, and back-end operations. We will show you how to achieve significant cost savings as you leverage AI-powered chatbots driven by the award-winning Kore.ai platform.
Take the first step in digital transformation and conversational AI by leveraging the power of chatbots. Fill in the form and our experts will get in touch with you as soon as possible.