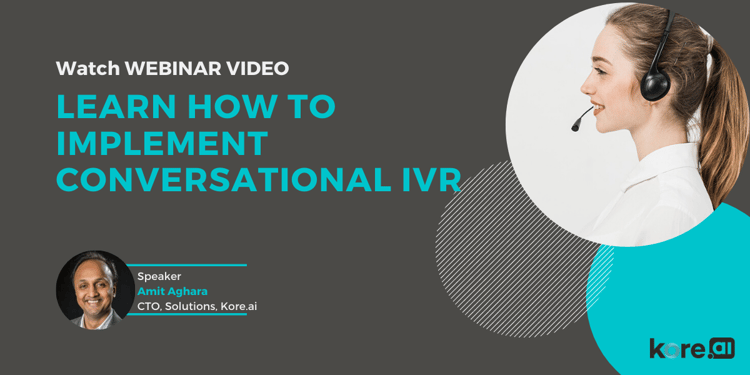 The Journey from Traditional IVR to Conversational IVR
Join the webinar to know how Artificial Intelligence is playing a major role in transforming traditional IVR in today's customer-centric businesses, especially contact centers.
Today's customers want and expect more, which is pushing brands to offer simpler ways to engage with them and faster methods to resolve issues. Interactive voice response (IVR) systems make it easier than ever to provide customers with phone-based self-service, but they often end up becoming the escalation channel of choice for complex issues, disputes, and irate customers. Plus, traditional touch-tone and dialog-based IVR systems with complicated and long-winded menu trees typically fail to meet the needs of savvy consumers – often frustrating more than helping. This results in more calls being routed to live agents and higher contact center costs – despite being deployed for the exact opposite reason.
How conversational IVR can transform your customer experience and help you to:
Decrease call center costs through seamless integration and improved call resolution and deflection
Achieve greater efficiency through improved agent utilization.
Increase customer satisfaction – leading to improved customer loyalty and NPS scores
Decrease time to serve per customer and serve more customers in less time
Enable customer self-service and deliver consistent experiences across channels
Reduce customer churn, improve brand perception, and handle volume spikes with ease
Join us for an exclusive webinar on the possibilities of Conversational IVR, where you interact with experts, enhance your understanding of Conversational IVR and how Kore.ai can help improve customer experience in Contact Centers.