Understanding the ROI of Enterprise Bots
See the potential revenue growth and cost reduction potential with bots at work for your customers and workforce.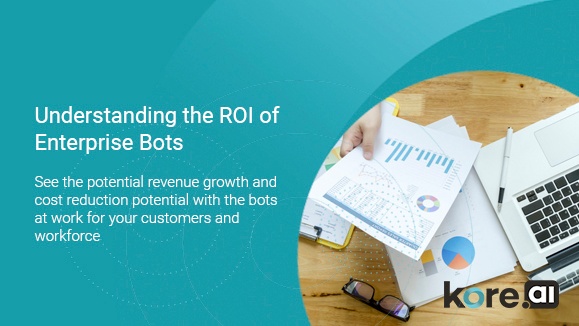 The essence of customer engagement is personalization - humanized interactions that make customers feel like they're doing business with a real person instead of a company. Often times, you'll hear customers refer to great customer service as "old-fashioned" or "the way things used to be." What they really mean is the desire for the days before companies ditched conversational engagement for automation and self-service.
Brands must get mobile, digital, and omni-channel execution right. By eliminating the friction points that impact abandonment, and by making it simpler, faster, and more convenient to engage how and when customers want, the path to conversion becomes clear and attainable.
This ebook uses customer data from various case studies and industry research to provide an in-depth analysis of how enterprises can leverage a chatbot ROI calculator to calculate the ROI of AI and chatbots in the on-demand era.
Topics covered: