Harness the Power of AI Chatbots and Ride the Digital Wave to Conversational Banking
Leading market research firm IDC estimated the global banking sector will be the biggest contributor to artificial intelligence (AI) market spend, accounting for 20 per cent of the nearly $50 billion that will be invested worldwide on cognitive systems and AI by 2020.

AI-powered chatbots can help you turn traditional digital experiences your customers are used to into conversational, personalised, and instantly gratifying engagements. They are equipped with an intelligence that helps them understand human conversations, and identify sentiments and emotions. As natural human conversations are replete with interruptions, pauses, repetitions or elaborations, bots are programmed to factor in these patterns as well, along with possessing the ability to synchronize related information.
Personalisation is what your customers are looking for. Bots, because of their ability to retain context across conversations, can help you provide a superior experience each time your customers interact with them, over any device or channel of their choice.
Participate in our webinar to learn:
Understand the value banking chatbots bring and see how they are impacting banking services
Experience a hands-on demo on how one of the leading banking platform vendors took advantage of our enterprise-grade, secure, scalable and compliant AI-powered chatbots platform to empower their customers
Learn how to manage bots throughout their lifecycle
Join us for an insightful presentation, and see for yourself how you can ride the digital wave to conversational banking.
Webinar Agenda:
Duration: 60 minutes
| | | |
| --- | --- | --- |
| Topic | Presenter | Duration |
| Webinar Introduction | Sairam | 10 mins |
| Conversational AI Transforming the Banking Industry | Prasanna | 20 mins |
| Banking Demo by Avenir on Temenos platform using Kore.ai | Mondweep | 20 mins |
| Open Sessions | Sairam | 10 mins |
Presenters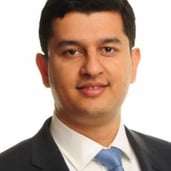 Mondweep Chakravorty
Advisory Board Member
Avenir Digital
Visit Profile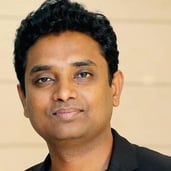 Prasanna Kumar Arikala
Chief Technology Officer
Kore.ai
Visit Profile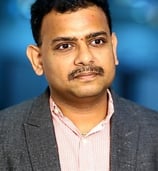 Sairam Vedam
Chief Marketing Officer
Kore.ai
Visit Profile

---