Webinar: How chatbots modernize banks
Natural language tools and artificial intelligence are taking banking to the next level.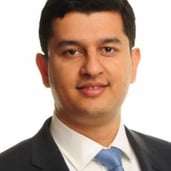 Mondweep Chakravorty
Advisory Board Member
Avenir Digital
Visit Profile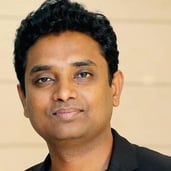 Prasanna Kumar Arikala
Chief Technology Officer
Kore.ai
Visit Profile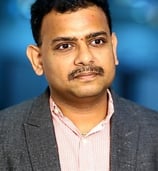 Sairam Vedam
Chief Marketing Officer
Kore.ai
Visit Profile
In this webinar, you will see a live banking bot in action and learn about the key components of the Kore.ai bot building platform.
BANKING BOT CAPABILITIES: Check account balances, view transaction history, search loan products, locate ATMs, pay bills, transfer money, open accounts, apply for credit card, buy insurance and many more. No need to open banking apps.
KORE.AI PLATFORM FEATURES: NLP & training, task execution framework, dialog intelligence, context handling, pause and resume tasks, sentiment analysis, end-to-end platform, messaging middleware, omnichannel, user administration, bot management and analytics, security and compliance, open and scalable, smart bots and universal bots.
Attend our webinar to learn:
Understand the value banking chatbots bring and see how they are impacting banking services
Experience a hands-on demo on how one of the leading banking platform vendors took advantage of our enterprise-grade, secure, scalable and compliant AI-powered chatbots platform to empower their customers
Learn how to manage bots throughout their lifecycle
Join us for an insightful presentation, and see for yourself how you can ride the digital wave to conversational banking.
---